Vintage music, from record player to (new) Walkman: 4 gadgets to keep an eye on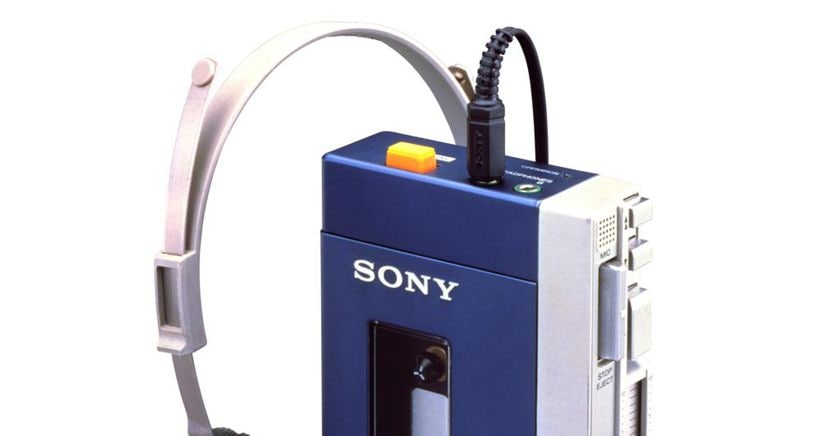 On July 1, 1979, Sony released its first Walkman model, the TPS-L2, ushering in a one-of-a-kind mobile music experience. Since that day, the company has sold over 400 million players, including cassettes, CDs, mini-discs. Then came the digital boom and, in 2010, the withdrawal of the line. But the Walkman story couldn't end like this.
The new Walkman?
In mid-January this year, the Japanese giant launched the NW-A306 (330 euros), a Walkman aesthetically similar to an mp3 player but powered by the Android operating system and all the latest Sony innovations in terms of sound quality. audio. Suffice it to say that under the 3.6-inch touchscreen, smaller than any mobile phone on the market, there is even space for an S-Master HX digital amplifier, developed in collaboration with Philips. The idea? Remove background noise across multiple frequencies, so you get rich sound in any situation. Just to follow industry trends, the Walkman has just under 20 GB of storage, expandable with a microSD card, but, above all, Wi-Fi and Bluetooth 5.0, to connect to streaming apps and wireless headphones. It is the reappearance of a cult object which is making a comeback, also thanks to a sector, that of audio, which has rediscovered many other products which marked an era and which by now seemed outdated.
How does the turntable change
This is the case of the turntable, which in the wake of a renewed interest in vinyl records, is now dressed in new ways of listening, while continuing to represent a valid entertainment companion, rather than a piece of furniture. Unsurprisingly, according to the latest data from the Recording Industry Association of America, vinyl record sales have surpassed CD sales for the first time since 1987. In 2022, 41 million vinyl albums were sold compared to 33 million. CD. The vinyl renaissance has been underway for years, with the new generations convinced of their better sound quality and attracted by an object that is also collectable. Sales revenue rose 17% last year to $1.2 billion, in what was the 16th consecutive year of growth. It is by no means cheap (1,599 euros) but the construction of the acrylic platter, the non-slip felt mat and the tonearm weighing only 11.5g, including a 65g counterweight and anti-skating weight, make the Block PS-100 + a reference point in the revival season for hi-tech music lovers. A turntable that is beautiful to look at and excellent to listen to, certainly dedicated to lovers of the genre also for the meticulousness with which some details are made, including the arm tube and the connected headshell which are in aluminum, with the tracking force adjusted in a classical via the counterweight, while the anti-skating force is adjusted with an arm and a weight on a wire
Sustainable and vintage?
Of course, you can spend even less and, paradoxically, get more smart features. House of Marley, a brand created by Bob Marley's family that produces gadgets with an eye to sustainability, has in its catalog the Stir It Up Wireless, a bamboo surface turntable with Bluetooth. With the press of a button, it starts pairing with wireless audio speakers and even Alexa speakers, managing everything from the Amazon app for iOS and Android. In this sort of back to the future there is even room for the radio. Sharp has unveiled a review just recently, declined in the Tokyo DR-P420 model (49 euros). Also equipped with Bluetooth, compact and colorful, its strong point is portability, thanks to the possibility of recharging it via USB cable or using rechargeable batteries. It plays DAB+, DAB and FM stations, but also content from smartphones and other sources. The integrated speaker is not a champion of power but there is the opportunity to connect a pair of headphones via a special integrated jack. And since the eye also wants its part, the radio is available in four different colors, to dive into the eighties with your eyes closed. To go further, there are also radios that connect to the internet, to take advantage of streaming services like Spotify. Among the various proposals, Teufel One M (399.99 euros) deserves a special mention, not just an internet radio but an all-in-one system for Wi-Fi and Bluetooth streaming, with integrated subwoofer. There are many opportunities for use, including Apple Music, Amazon Music and Youtube. Just press the configurable buttons on the dashboard and leave the phone aside for once.