Here is Diablo IV, for those who have been there before the underworld is the most familiar place ever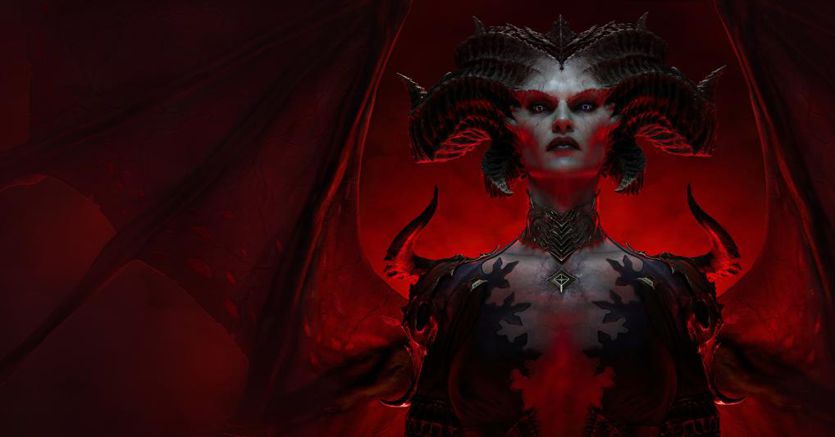 For those who have already practiced the caves and desperate lands of Sanctuary in their youth, it is not easy to explain what Diablo is. It was released in 1996 for PC, becoming the reference action role-playing game in the Blizzard world. Between ups and downs over the years, a macabre and obscure journey for statistics sufferers is confirmed, where basically four things are done. Enter caves, kill monsters, collect treasure and upgrade equipment. To then start over. A hypnotic loop that with Diablo 4 tries to conquer even the new generations. The departure seems to prove them right, In the four days since Early Access began on June 1, Diablo IV (for PC and consoles) has been played for 93 million hours, or more than 10,000 years, the equivalent of 24 hours a day since the beginning of human civilization. Let's try to explain what makes this game different from the others.
What is Diablo IV
Diablo is ostensibly a classic hack'n'slash with twenties twists. It means that you click very hard alternating a sequence of skills to increase the damage in a certain period of time to bosses and enemies. It has a modern story and narrative worthy of the name, a detailed and beautiful game world, multiplayer game modes where you can cooperate with other players or challenge them and some Fortnite-like mechanics that will allow you to customize the look of your hero (for a fee of course). After the x-ray what you will face is a hypnotic journey that will devour hours and hours of your time. Like when you find yourself eating junk food, you know it always tastes the same but you can't live without it.
What we liked.
Which is a nice version of a classic. Blizzard has abandoned the comic veilleities of previous episodes to offer an experience that will appeal to longtime fans. You will find the gothic fantasy you loved again. Five character classes: Druids, Thieves, Enchanters, Barbarians and Necromancers. Inventory management, enchantments and upgrades are what they used to be. However, there is at least apparently more freedom. However, you will have the opportunity to explore the land of Sanctuary as you wish, even if in some areas, at least at the beginning, it is better not to go. Finally music, soundtracks, screams and gasps are at the top. As well as the successful attempt to build a story and sensible dialogue around the gameplay.
What we didn't like.
Something doesn't always work in the progressions, some builts have proved too powerful and will need to be corrected, nothing will really surprise you. There is a sense of repetitiveness which is typical of these games. Which, as Diablo IV demonstrates, and Blizzard know well, are timeless classics.