Manager Anastasio leaves, he had copied Mussolini's words on the Matteotti crime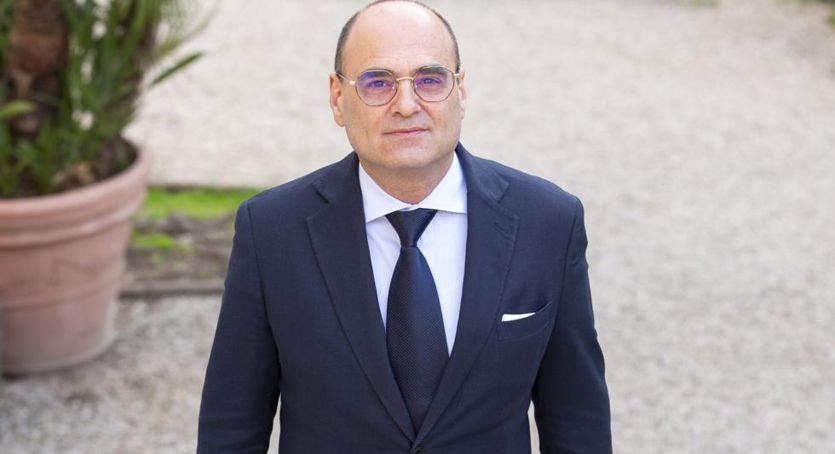 The president of the 3-I company, Claudio Anastasio, has resigned. It is learned from government sources. According to La Repubblica, Anastasio had sent the members of the board of directors of the public company that manages the software systems of Inail, Inps and Istat an email with an explicit quotation from Benito Mussolini's speech in January 1925, in which the head of fascism claimed political responsibility for the Matteotti crime. An oration considered by historians as the beginning of the dictatorship. Black on white in an email which, after the revelation, sparked immediate controversy and requests for the opposition to resign.
Immediate resignation
But that's not much wait service. Early in the morning Anastasio sent an email to the public company that he led in which the manager appointed by the Meloni government therefore took a step back.
Mancini (Pd): government revokes appointment

The reactions of the opposition had been very harsh. "The use of the claim of the Matteotti murder is repulsive, the government must immediately revoke the appointment of Anastasio at the helm of the public company 3-I". said the deputy of the Democratic Party, Claudio Mancini. "The government explains to Parliament why he was appointed and what interests motivate such an explicit letter of threats to the members of the Board of Directors," adds Mancini.
Malpezzi: here is the right ruling class

«A manager, Claudio Anastasio, chosen by the Meloni government writes to the board of directors of his company using the same words spoken by Mussolini to justify Matteotti's assassination. This is the figure of the ruling class chosen by the right. It's a shame» reiterates the president of the senators of the Democratic Party Simona Malpezzi.
Bonelli: Meloni demands resignation

«The words of President Claudio Anastasio who - as reported by Repubblica - sent by email to the board of directors of the public company that controls the software of Inail, Inps and Istat, quoting the words of Benito Mussolini on the occasion of the debate in the Chamber of Deputies after the Matteotti crime, they are very serious. Giorgia Meloni should know that Matteotti was kidnapped and killed by the fascist regime precisely because he denounced Mussolini's violence in Italy, therefore demand and obtain Anastasio's immediate resignation from his role» says the co-spokesperson of Green Europe and deputy of Verdi and Sinistra Angelo Bonelli.