Giffoni Film Festival "donates" the brand to young people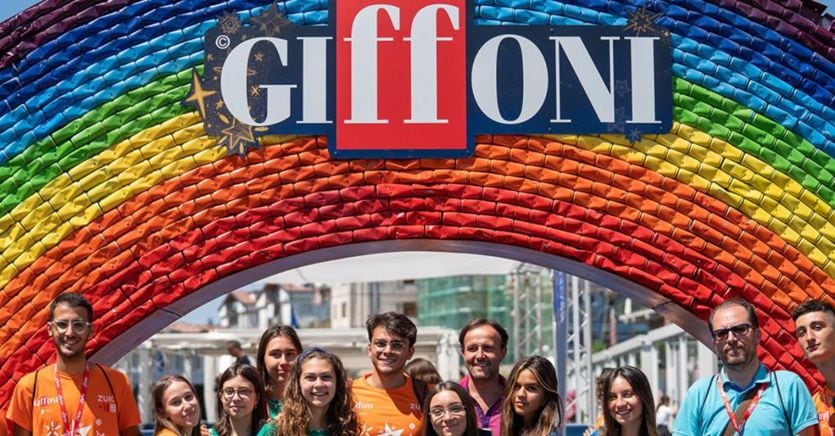 Giffoni Film Festival, a film festival for children with a history spanning 53 years which this year will take place from 20 to 29 July, "donates" its brand to young people looking for a first job as a concrete signal in the fight against unemployment in Campania, where the festival takes place, represents an ever-present challenge. The announcement comes from the founder Claudio Gubitosi: «You can use our brand free of charge and put it at the service of ideas for merchandising, fashion, comics and publishing projects and for any other marketing field. A concrete gesture to accompany the professional integration of the boys».
What the Festival wants to offer is "an opportunity", underlines Gubitosi: "that of starting an entrepreneurial activity, a real startup through which to conceive, for example, an innovative Giffoni branded merchandising and then market it, opening physical stores or even online stores. I address myself in particular, but not only, to the young people who live in Campania, or who live in Giffoni Valle Piana. Mine wants to be a real call to the arts, to get creative to invent new ways to use our brand. I tell the boys to get busy. To show their dynamism. There are many legislative instruments that can accompany their desire to do business. At national or even regional level.
The reference is to Resto al Sud (a part of non-repayable contributions and a part of a loan with interest paid by Invitalia) but also to Cultura Crea which supports the birth and growth of entrepreneurial and non-profit initiatives in the sector of cultural-tourist industry that aim to enhance cultural resources in the South. Then there's Smart&Start Italia, the incentive that supports the birth and growth of innovative startups. C'è ON - Oltre Nuove Imprese a Tasso Zero, an initiative created to support micro and small enterprises made up mainly or entirely of young people under 35 or women of any age. Finally, there is New SELFIEmployement: a tender dedicated to NEETs (young people aged between 18 and 29 who do not study and do not work) for the launch of small entrepreneurial initiatives.