Stories of female entrepreneurs and local culture: traveling shows to celebrate Bergamo and Brescia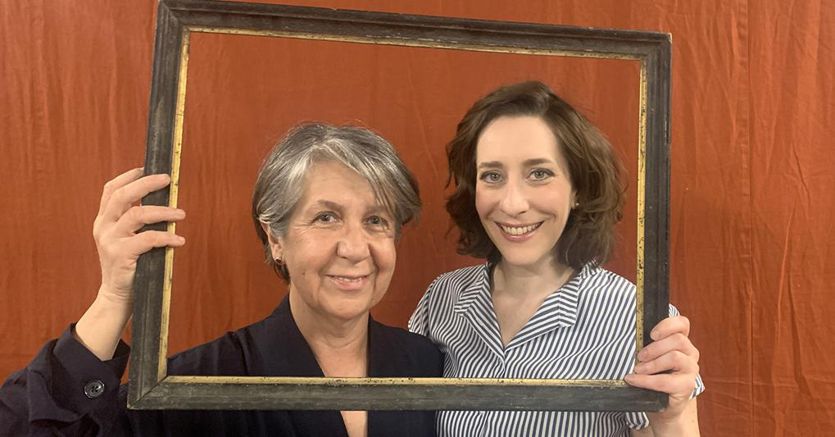 Women who work in traditional sectors such as fashion or agriculture, but also entrepreneurs who sell air compressors or climb scaffolding to restore buildings and works of art. Whose stories span several generations, aiming to tell what is being done, with an eye to the future. There are twelve female entrepreneurs who have lent their stories to a theatrical show that will travel throughout the year in the provinces of Bergamo and Brescia as part of the schedule linked to the Italian Capital of Culture 2023.
In the twelve monologues of the show "Another Monday. Stories of acrobatic everyday life for ladies", directed by Laura Curino, the actresses Chiara Magri and Giulia Manzini give voice and body to the working and private life of the twelve women, to tell a new vision and an alternative approach to the world of work. «Women have a vision that contains the person in an integral way, which does not clearly separate private and working life. And we have drawn a map to explore to return a show where the ability to evolve, resilience, the invention of the female world can be enlightened examples to encourage reflection on productivity and innovation in the world of work", explains Chiara Magri . The project was developed by Tartaruga Aps and is one of 92 supported with 3.5 million euros from the tender "Capital of culture 2023 Cariplo Foundation and the Foundations of the Bergamo and Brescia communities together for the territory".
With the same tender, another traveling theater project was financed, again as part of the plan for the two Lombard cities as capitals of culture. "Slow Emotion" is a spectacular journey that connects Bergamo and Brescia through Valle Cavallina and the Brescia side of Lake Iseo.
A physical, artistic and emotional journey, born with the aim of discovering the hidden treasures of these lands, the suburbs, the lesser known places and the unexpected stories of the communities that inhabit them told by unusual hitchhiker performers. Each of the stories staged in the show by the Associazione Teatro ex Drogheria is the result of research carried out in the area by professional educators, art therapists, psychologists and social theater operators who have collected direct testimonies. Participants shared local anecdotes, memories and personal life stories, irreverent or emotionally touching stories that tell the local area and culture. The last four replicas, starting at 10 from Brescia and arriving at 18 in Bergamo, will take place between the end of September and mid-October.
«We know that culture is an important driving force not only for the development of the economy and tourism in our territories but also for the social development of our communities. What matters to us as a community foundation, more than what will happen during this year, is what will remain in our territories when the spotlights have gone out», summarizes Osvaldo Ranica, President of the Bergamo Community Foundation.