Small hotels bent by short-term rentals: 2,800 have disappeared in 10 years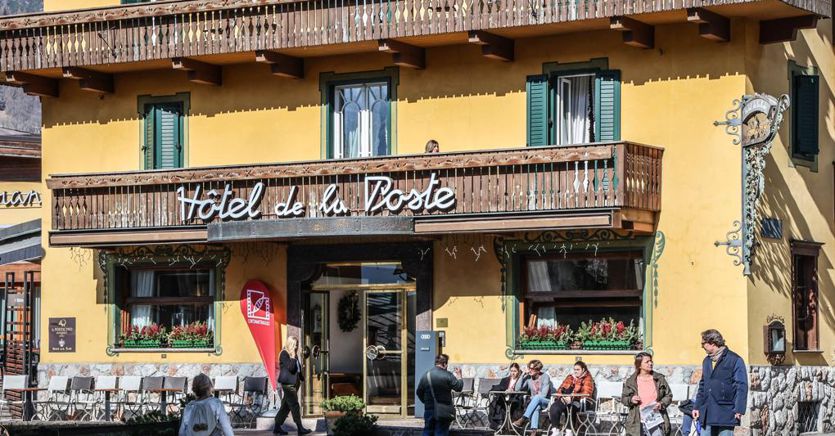 On the one hand, the boom in short-term rentals, on the other, the "aggressive policies" of superior category hotels. It is in this grip that small hotels are paying their dues and risk leaving an even higher price on the ground if the matter is not dealt with. This is the reflection of Assohotel - the association that brings together the companies of the tourist hotel accommodation of Confesercenti - which emerges from an analysis of the Italian accommodation system conducted by Cst and which estimates the disappearance of almost 2,800 small hotels in the last 10 years.
Short-term rentals under the lens
"Short-term rentals - underlines the study - go over 500 thousand and take away space from family-run hotels, which have higher costs, starting with the tax authorities, and are unable to compete". In particular, «family-run hotels and boarding houses, which once represented a strong point of the national accommodation system but which are now struggling to remain on the market. In ten years, 2,790 one and two-star hotels have disappeared, increasingly crushed by the aggressive pricing policies of superior-category hotels and at the same time overwhelmed by the increase in offers for rental apartments».
The numbers of the crisis of small hotels
And so, in 2011 in Italy there were 10,266 1 and 2 star hotels which offered 13.3% of the beds in the hotel sector. Today there are 7,476 left and they guarantee 9.6% of the beds in the sector. Their downsizing is not related to the difficulties of the pandemic period, given that since 2011 the average annual decline has been 3%. Ten years ago there were 3,612 1-star hotels in Italy and in 2022 they dropped to 2,385. The same trend for the 2-star hotels which in 2011 had 6,654 companies and in 2022 were reduced to 5,091. In percentage terms, the drop in the former was 34% and the decrease in the latter stops at -23.5%. A particular situation, from which not even the 3 stars escape which in 10 years have recorded a decrease of -2.5 percent.
Geographical differences
In 2022, the largest number of 1 and 2-star hotels was concentrated in the North-East regions (43.7%), while only 13.5% of the total were distributed in the South and Islands regions. Precisely in these areas in the last 10 years the highest percentage decrease has been recorded, unlike the regions of the Center where the decrease has stopped at -20%.
The double vice
The pitfall for small hotels, observes Assohotel, therefore comes not only from the competition "with medium-large structures, which have greater financial and economic capacity, but also with the phenomenon of apartments, which have completely marginal management costs compared to those of accommodation companies and have no obligations on the minimum level of services".