From Cutro to the CGIL, Meloni faces uncomfortable squares but the fear is Piombino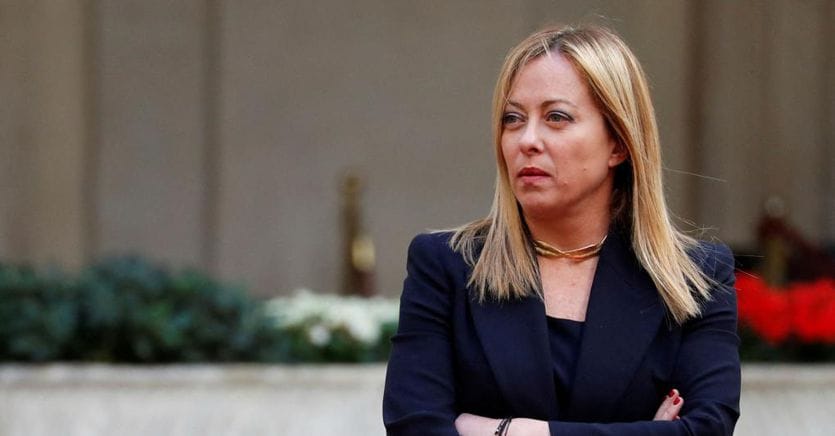 Giorgia Meloni is not at all worried about the trip to Rimini. You accepted Maurizio Landini's invitation to the CGIL congress, expecting a welcome that was certainly not benevolent towards the most right-wing premier in republican history. And if journalists and TV cameras capture the exit of the Cigiellina minority and a few whistles in protest at their arrival, so much the better.
You will appear on stage claiming your government's choices, starting with the tax reform against which the unions threaten to mobilize, recalling that if the paychecks of Italian workers are so light today, the cause must be sought in the governments that preceded you, in those who did not intervene. You will promise tax relief and support for those who work dusting off the culture of the social right that raised you.
The duel with Schlein
The confrontation and the courage to face the adversaries as well as the allies certainly are not lacking, it is part of its DNA of which its political rise is the incontrovertible litmus test. You can also see it on the occasion of the duel in the House with Elly Schlein. Meloni was perfectly at ease with her and responded with the attitude and verve that distinguishes her. In that question and answer, however, the new dem secretary launched a jab that the premier does not underestimate and which she is inevitably destined to repeat in the future. You reminded her that she "is no longer in the opposition" but in the government and that now she cannot "offload the responsibilities onto others" but instead must "provide answers".
And so, more than the squares a priori and prejudicially against, such as Rimini, it is the other squares that put the premier in difficulty. Something was glimpsed in the away game in Cutro. There to ask her account were above all the local journalists who had reported the tragedy, seen the corpses on the beach and the families of the missing, also looking for answers that could hardly be satisfied. The (remedial) invitation to Palazzo Chigi is indirectly an admission that something has gone wrong. A mistake he will certainly treasure.
The Piombino dossier
The Golar Tundra regasifier ship bought by Snam is expected in Piombino these days to guarantee gas for families and businesses in central and northern Italy for next winter and help make Italy that energy hub which is one of the points on which Meloni insists since the beginning of his mandate. The precise date is confidential but the night between Saturday 18 and Sunday 19 March is the one circled in red. Someone had announced the possible arrival of the premier as well. But it seems a very unlikely hypothesis. Also because the risk of being welcomed by protests is very high.