Frescobaldi, shopping in the USA for Oregon Pinot Noir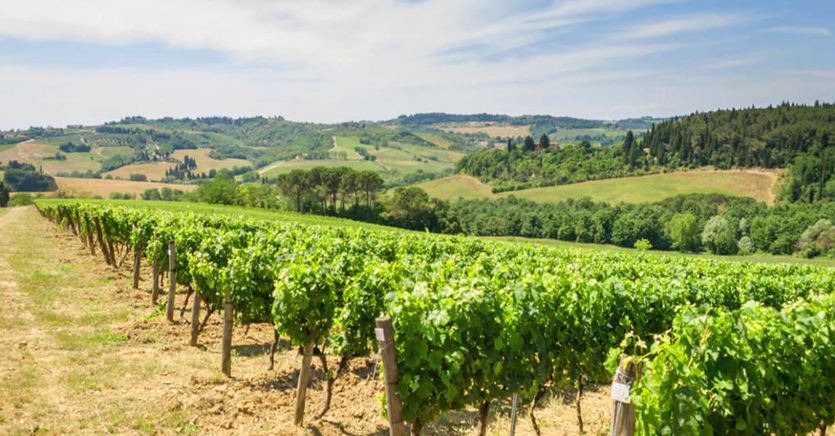 The historic Marchesi Frescobaldi winery "leaves" dear Tuscany, where until now it had concentrated its properties (apart from the foray into the Collio), and lands in the USA, in one of the states - Oregon - recognized as one of the best in the world for the cultivation of Pinot Noir. And in fact Frescobaldi has acquired the majority of a small and young estate (it was founded in 2012), Domaine Roy & fils, which is located in the Willamette valley full of wineries (there are about 800) and has vineyards of Pinot noir (14 hectares) and Chardonnay (2 hectares), all organic.
The turnover of the American company, according to Datanyze estimates, is 3.5 million dollars. The value of the deal was not disclosed. The closing will take place within the next week. «At this point in our expansion we took the opportunity to acquire the stupendous Domaine Roy & fils estate in Oregon - says the president Lamberto Frescobaldi - one of the best regions in the world for the cultivation of Pinot noir. Becoming a part of this community is a dream come true."
The founder Marc_Andrè-Roy, who will now remain in the company as a director and minority shareholder, welcomes the new owners with open arms: «The history of the Frescobaldi family in the world of wine and the commitment to excellence - he says - are perfectly aligned with our vision and our values. We believe that this partnership will maintain and further elevate the prestige of Domaine Roy & fils».
Many vintages of the estate have received great recognition and excellent scores. The company headquarters includes offices, hospitality, winemaking and aging cellars. For Frescobaldi, landing in America represents a strategic step: the Florentine group, among the top 15 Italian wine producers by turnover with 153 million euros in 2022 (+17%), owns a dozen estates in the most suitable areas of Tuscany (about 1,500 hectares of vineyards) and one in Friuli.