Birra Castello's San Giorgio di Nogaro plant becomes Danish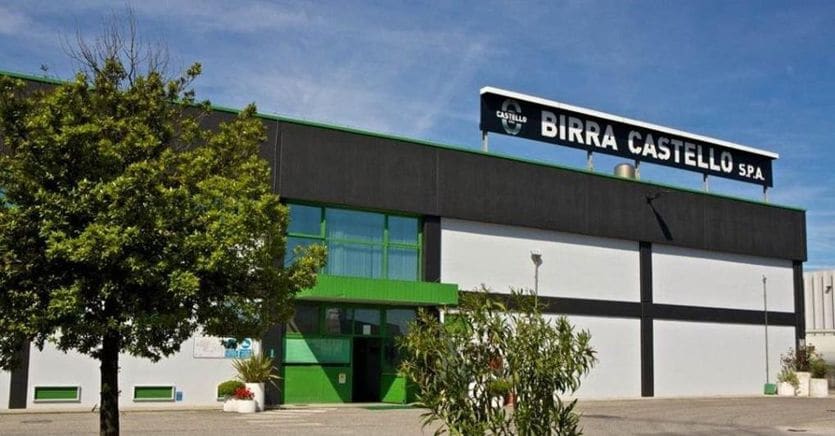 Another piece of made in Italy goes away in a sector, that of beer, where 100% Italian productions can now be counted on the fingers of one hand. Birra Castello has announced the sale to the Danish Royal Unibrew of the San Giorgio di Nogaro plant, in the province of Udine, which has a production capacity of one million hectoliters of beer per year. "The sale is part of the expansion and development strategy of the Pedavena plant, in the province of Belluno," reads a company note. In fact, in addition to producing its own brand, Birra Castello took over the Pedavena brewery from Heineken in 2006.
According to the CEO of Birra Castello, Eliano Velardo, the operation, which will be finalized by the end of the year, will not affect the employment levels of the Friuli plant: «We have found a solid buyer - he assures - with an integrated development project in harmony with the local community and able to ensure continuity in terms of employment. At the basis of this operation there is the guarantee that there will be no repercussions in terms of employment, an essential element for the success of the agreement». Birra Castello currently employs 140 direct employees and is present on the market with the brands Birra Castello, Pedavena, Superior, Birra Dolomiti and Alpen.
For the Danish Royal Unibrew, the investment in San Giorgio di Nogaro adds to the previous acquisition of Terme di Crodo, sold by the Campari group in 2018, and which now produces the Lemonsoda and Oransoda branded soft drinks. "This milestone is of great importance for the continued growth of our business in Italy - said Jan Ankersen, senior vice president of South Europe and general manager Italy of the Danish group - and will improve our ability to meet the growing demand for our beverages through a significant increase in our production capacity". In addition to soft drinks, Royal Unibrew is present in Italy with the Ceres and Faxe brands.