Caregiver: Eni, Generali, Teva and others who use flexibility and welfare to help them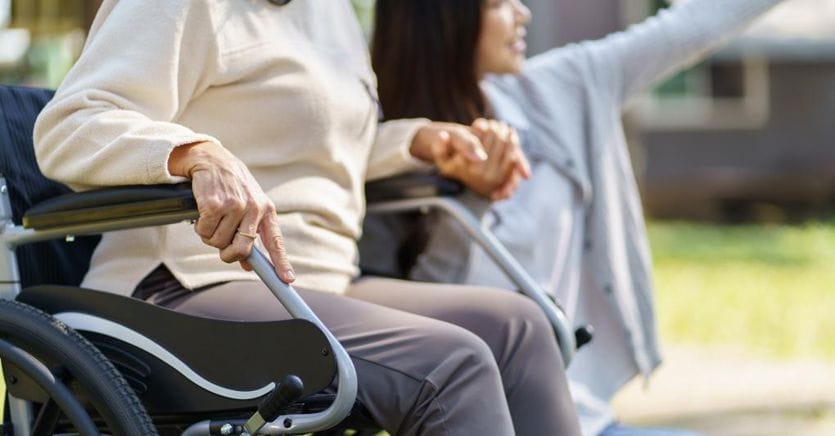 Caregiver awareness
According to an estimate by Lifeed's Life-Work Observatory, over 70% of people are caregivers. Few, however, tell their employer that they are out of fear that this could negatively affect their career. However, "awareness is the first engine to bring out the resources of caregivers - explains Riccarda Zezza, CEO of Lifeed -. It is a soft skill that can become a business element if it is translated into culture, into the perception of self-value to enrich the corporate culture. To achieve this, a revolution of perspective is needed: the new roles in our lives, such as becoming a caregiver, do not have to fight each other to carve out a space. Rather, each new role can have a dialogue with the other things that we are».
Bargaining fills the regulatory gaps
The sensitivity of industrial relations actors on these issues can be seen both in the national collective bargaining agreement and in companies where, at the second level, we are starting to see very clear signals that go beyond the legislation and that want to support not only the parents of young children, but also the children of elderly parents in need of assistance.
Thus a company like Siemens, which has 2,800 employees in our country, in the new parental policy that it has shared with the unions, has indeed chosen to support parenthood, with economic support equal to one thousand euros to new parents at the time of birth or adoption of a child, and to those who need to assist children with disabilities and school-age, but has also provided for an economic contribution of the same amount for those who assist dependent parents. The interventions seem to go almost hand in hand. Thus there is room for aid to families to save on the costs of nursery schools and summer camps, thanks to favorable conditions, but also a psychological and social assistance service for those who, for example, have to deal with the illness of an elderly parent. Siemens' parental policy is part of an organizational context that is evolving to be increasingly inclusive and where the work-life balance was favored, in an initial phase, with smart working and today also with tools such as the bonus.
The next normal more attentive to people
Speaking of smart working, there are now several companies that include both parents of young children and caregivers in the lists of those who can take advantage of special conditions. In recent weeks, Generali has signed an agreement on the so-called Next normal with the unions (First, Fisac, Uilca, Fna and Snfia) which outlines the organization of work for the coming months. The agreement speaks of particular attention to individual situations that present elements of peculiarity such as to justify a derogation such as those of parents with children under 12, but also of children in conditions of disability or of those who assist (caregiver) a spouse, a relative or first-degree relative in a situation of certified seriousness. In the times of smart working and flexibility, inclusion is increasingly with organizational measures.
The concept of care extends from business to people
These are times in which even the concept of care can be extended from business to people. Rossana Cantu, senior director hr cluster Italy, Malta and Greece of the pharmaceutical company Teva, tells us that «taking care is the value of Teva that inspired the creation of the new local policy dedicated to employees who hold the role of Caregiver». Thus, anyone who benefits - or has a first-degree family member who benefits - of law 104, or assists a first-degree family member due to illness, injury or disability for a temporary or indeterminate period, can count on 5 additional days of paid leave per year, with the possibility of using it even by the hour. To these are added 24 additional days of hybrid working always per year, which can be used for a maximum of 2 additional days per month and solidarity holidays, i.e. the donation by colleagues of the accrued of their holidays voluntarily and free of charge. "Making the working environment increasingly inclusive, diversified and respectful, and encouraging the development of a corporate wellness offer focused on the real needs of employees - says Cantu - is of fundamental importance for Teva Italia".