Bills, with PPA for 3,700 energy-intensive companies saving 2.6 billion in 3 years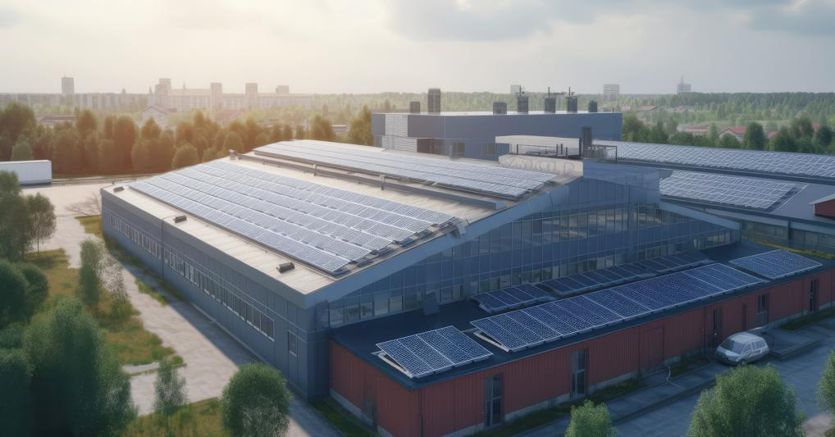 By signing PPAs (Power Purchase Agreements), i.e. long-term contracts that regulate the supply of renewable electricity, the more than 3,700 energy-intensive companies in Italy could save 2.6 billion euros over the next 3 years if the price of energy normalizes to pre-crisis levels, and even 4 billion if it stays higher. They could also cover almost 10 thousand GWh a year of their consumption (56 thousand GWh in total) with photovoltaic energy, avoiding the emission of 4 million tons of CO2.
Energy companies
These are the estimates provided by Cerved, which calculated the benefits of PPAs on the companies that consume the most energy. This is 0.4% of Italian companies, but which generates 40 billion of added value (6%), employs 450,000 workers and above all represents a fifth of national energy consumption.
Benefits for metallurgy
At the sector level, with the signing of PPAs at prices in line with the average hourly cost of new renewable plants, the greatest savings in absolute terms would be in metals (392 million euros in 3 years), chemicals (376 million) and plastics (371), while considering the impact on profitability, the most significant effects would be in the agri-food (8.9%) and in the dairy and meat industries (8.1%), but also in mining (7.3%) and plastics (6.4%).
Lombardy at the top of savings
Geographically, the beneficiaries most in percentage terms would be above all Abruzzo (7.3%), Tuscany (6.8%), Molise (6.5%) and Sardinia (6.4%), characterized by energy-intensive industrial districts in which the energy transition represents a driving force for competitiveness, while in absolute figures it would be Lombardy (715 million euros).
"In the segment of energy-intensive companies, especially large ones, the PPA is configured as a strategic and advantageous tool - comments Andrea Mignanelli, CEO of Cerved - because it promotes the use of clean energy sources, in particular photovoltaics, supports the transition towards environmental objectives, allows for the stabilization of costs and the diversification of energy supply, improves the competitiveness of the companies that subscribe to it".