"Piano piano", a surprising coming-of-age story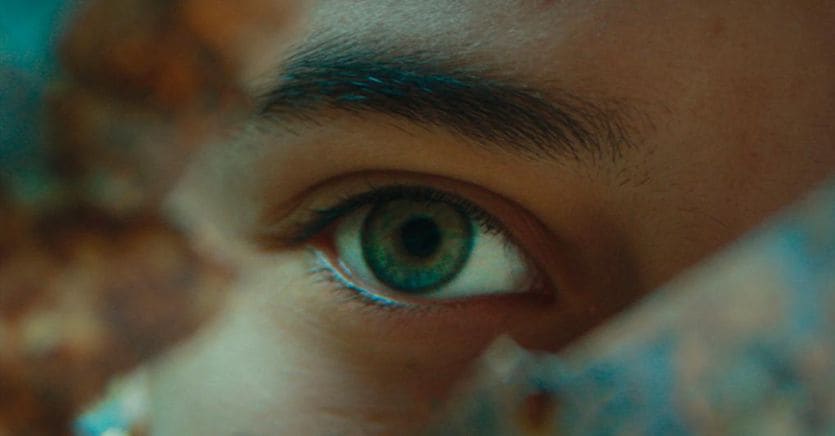 An Italian debut that you don't expect: this is how Nicola Prosatore's first fiction feature film, "Piano piano", can be summed up, one of the most interesting films of the weekend in theaters.
Set in Naples in 1987, the year in which the Neapolitan team won the Scudetto, "Piano piano" tells the story of some people who live in a suburban building, but are forced to leave because a new building will wipe out their little one forever. world. Among them is Anna, a thirteen year old who can't wait to grow up: the latter's mother, Susi, puts all the expectations of that life in her daughter that she was unable to have.
Presented at the Locarno Film Festival 2022, "Piano piano" was one of the most interesting, talked about and significant debuts of the entire seventy-fifth edition of the Swiss event: intense and delicate at the same time, this coming-of-age story demonstrates the already mature hand of its director . Prosatore signed his first work in fiction cinema, but he had already directed several short films and television products, including the controversial series "Wanna", centered on Wanna Marchi and distributed on Netflix in the last months of last year.
An extremely real fairy tale
"Piano piano" is undoubtedly an unconventional product, a film that could be read as an extremely hyper-realistic fairy tale, in which Naples of the time becomes a sort of ideal place, enchanted and brutal at the same time. Combining a nostalgia with bitter contours with a strong dreamlike presence, Prosatore gives life to a film with an original look and capable of intriguing, victim of some immature passages in the staging, but also of an awareness and a directorial ambition that should not be underestimated. In this coming of age in which Naples plays a fundamental role, the director explores the passage towards adulthood and the changes staged are not only those of the main character, but also those of a film that consistently changes styles and registers in the course of its narration. The work of the whole cast is good, but a special mention goes to the young Dominique Donnarumma, called to play a truly complex role.
What's Love?
Undoubtedly a lighter film is "What's Love?", the new work by Shekar Kapur starring Lily James and Shazad Latif. The two play Zoe and Kazim, two childhood friends: she follows him on his journey from London to Lahore, in Pakistan, to document the boy's marriage to an unknown woman. The girl, observing what is happening to her friend, begins to wonder if this experience and this culture, little known to her, can teach her something about the search for love. There is a decidedly conventional and already seen theme at the basis of this product built on good feelings: is it better to follow your heart, or the will of your families to achieve happiness? For those looking for a relaxing and enjoyable viewing, it could be the right film to watch at the weekend, but don't ask him anymore this: the cast plays well (Emma Thompson is there too), but the narrative twists are too predictable and the whole operation doesn't take any risks in order to get out of already pre-established schemes.