Viro, Made in Italy keys and locks pass under the French flag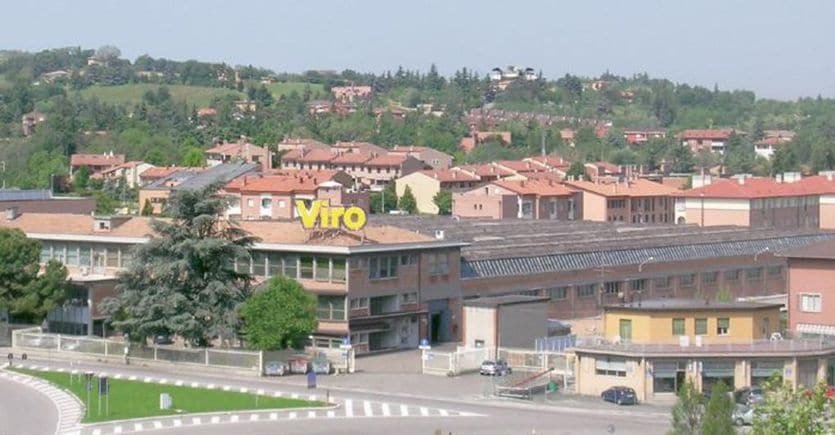 After 81 years of all-Italian activity and history, the Viro brand, synonymous with Made in Italy keys and locks, passes under the French flag, with a 14 million euro operation. Acquiring 100% of the iconic company of Zola Predosa (Bologna) controlled by the Innocenti family is SFPI Group, a French multinational listed on the Paris Stock Exchange since 1994, specialized not only in locking and security systems, but also in heat exchange solutions and sterilization and air treatment for industry.
SFPI is today a global reality with a turnover of 600 million euros and over 4,200 employees, still controlled by the founder Henri Morel, who in 1983 began an uninterrupted process of acquisitions: 40 years ago it was the turn of Dupeux, a company active in industrial thermal, the progenitor of the group, the following year the two companies Dény and Métalux entered, specializing in industrial locks and gradually up to about eighty controlled companies all over the world.
Turnover of 16 million
Viro is the last piece of this transalpine puzzle: founded in 1942 in Bologna (Viro are the initials of the founder Vincenzo Rossetti) it has come to nearly 100 employees between the 25 thousand square meter factory on the outskirts of Bologna and the branch in South Africa, with a track record of sound management and good economic-financial stability (except for the pandemic year).
Viro closed the last balance sheet with a turnover of 16 million euros (65% exports) and an EBIT of 6.5%. SFPI Group acquires and inherits not only the industrial business of the Viro brand (mechanics dedicated to high security) valued at 7.2 million euros, but also the real estate assets owned by Viro Tronic Srl (another 6.8 million euros equivalent).
«Viro is an internationally recognized company with significant experience in solutions that complement our activities within DOM Security (the division that completed the M&A, ed) – comments Henri Morel, CEO and founder of SFPI Group . – We will thus be able to enrich our offer, in particular for our mechanical safety solutions dedicated to building and industrial applications».