Trieste, over 100 million to recover the eighteenth-century port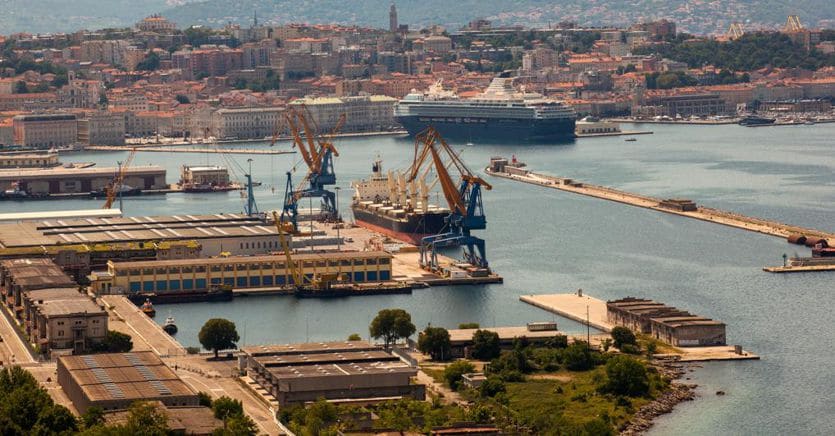 An urban redevelopment project for the recovery of the ancient eighteenth-century port area, to be returned to the city of Trieste and the entire region. An area of ​​66 hectares facing the sea, from the Canale di Ponte Rosso in the heart of the city to the seaside area of ​​Barcola, in a succession of large building volumes, originally used as a warehouse or warehouse for goods during Austrian and then Austro-Hungarian rule.
Friuli VG - in a historic moment that sees significant growth in foreign direct investments: tripled in 2021 when they reached 6.3% of the national total - thus promotes its real estate availability, competitive advantages and investment opportunities to attract businesses and investors to settle in the area. This is also the key to participation in MIPIM, Le Marché International des Professionnels de l'Immobilier, an international fair dedicated to real estate investments and one of the reference events for the sector at an international level.
The Region, through Agenzia Lavoro & SviluppoImpresa, an organization dedicated to attracting investments and supporting businesses, will be present at the fair from 14 to 17 March at the Palais des Festivals in Cannes. The Municipality of Trieste will also be present, a component together with the Region and the Port System Authority of the Eastern Adriatic Sea, of the Ursus Consortium, promoter of investment opportunities in Porto Vivo.
A unique project, in terms of size, in the current European panorama, but which recalls what has been achieved in Hamburg or Oslo with the restoration of port areas. A public investment is concentrated on the site in a large-scale project oriented towards environmental sustainability, also with reference to energy efficiency, mobility and building aspects: «An opportunity for urban redevelopment and at the same time an opportunity for enhancement that makes the area strategic for driving the attraction of investments towards the entire region», underlines Lydia Alessio - Vernì, general manager of Agenzia Lavoro & SviluppoImpresa.
«Even the aspects of environmental sustainability that characterize the redevelopment project underway on the site, such as the linear urban park, prove to be particularly in tune with the needs of investors and the trends observed, attentive to eco-friendly, innovative solutions for cities, aimed at improve the quality of life and raise environmental standards. The ecological aspect is remarkable: out of the 31,829 square meters of total area, 30,000 square meters of draining surface will be recovered and 680 trees will be planted. The regional administration is the first entity to believe in the strategic urban redevelopment project of Porto Vivo, not only as part of the Ursus Consortium, but also with an investment of over million. More than 1,000 employees from the current 12 regional offices in Trieste are expected to be transferred by 2025.