Trento Festival, excellence and merit also for women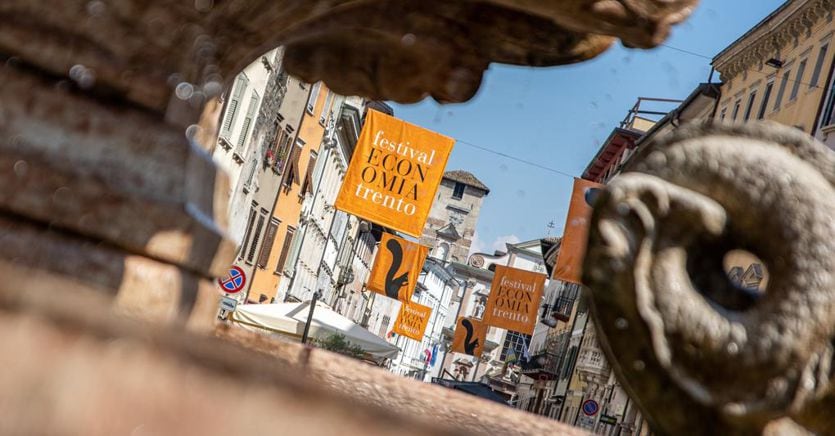 Excellence and merit also speak to women at the Festival of Economics. Many women leaders in economics, politics, university, research, institutions and culture will be protagonists in Trento from 25 to 28 May in the 18th edition of the Festival of Economics entitled «The future of the future. The challenges of a new world» which for the second year sees the 24 ORE Group together with Trentino Marketing in the role of organizers on behalf of the Autonomous Province of Trento and with the contribution of the Municipality of Trento and the University of Trento.
In the parterre of speakers at the Festival, a large and qualified female presence will make concrete the commitment to greater diversity at the Festival, announced at the end of the last edition by the 24 ORE Group.
From Nobel Prize Tawakkul Karman to Samantha Cristoforetti, from Giorgia Meloni and Elly Schlein, from Emma Marcegaglia to Paola Severino, from Diana Bracco to Giovanna Melandri, from Noemi to Miriam Leone and many others, the Festival of Economics will offer the opportunity to hear the protagonists of different sectors. In addition to the speeches by Prime Minister Giorgia Meloni (May 26), by the secretary of the Democratic Party Elly Schlein (May 25) and by Ministers Marina Elvira Calderone (Labour and social policies), Anna Maria Bernini (University and Research), Maria Elisabetta Alberti Casellati (Institutional Reforms), Alessandra Locatelli (Disability), Daniela Santanchè (Tourism), there are numerous panels in which women who have reached the top of companies and institutions will participate. Among the representatives of national and international institutions, the lawyer Paola Severino, Gelsomina Vigliotti, vice president of the EIB – European Investment Bank and president of the EIF – European Investment Fund; the new deputy general secretary of the OECD - Organization for economic cooperation and development Fabrizia Lapecorella; the vice president of the Constitutional Court Daria de Pretis; and the central director of Istat Linda Laura Sabbadini. From the academic world Maria Savona, Daria Taglioni, Maria Demertzis, Marina Brogi, Marta Dassù, Veronica De Romanis, Donatella Sciuto, Paola Iamiceli and Paola Venuti. The managers and entrepreneurs will be represented by Diana Bracco, Roberta Cocco, Giovanna Della Posta, Regina Corradini d'Arienzo, Simonetta Di Pippo, Emma Marcegaglia, Katia Riva, Claudia Parzani as well as the CEO of the 24 ORE Group Mirja Cartia d'Asero.