The night tests of the future Milan tram are underway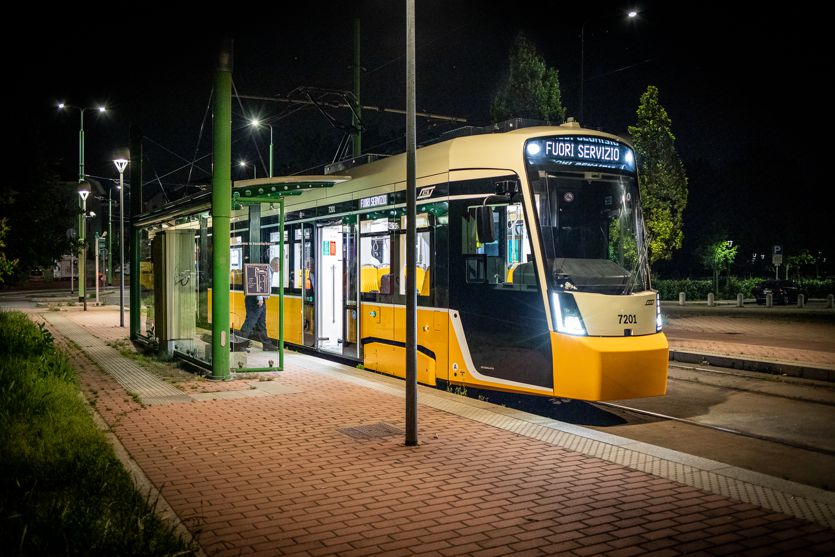 The key points
In service at the end of the summer
Features
News coming for the public transport in Milan: the technical tests are underway, carried out at night, of the new one Tramlink. The vehicle will circulate through the streets of the city in the coming months, by the end of the summer. In recent nights, explains the ATM (the transport company controlled by the Municipality of Milan), the line tests of tram number 7201, the first of the 80 cars of new generation, technologically advanced, accessible and bidirectional that Atm has entrusted to the manufacturer Stadler Valencia to "renew its fleet of vehicles and offer an increasingly sustainable and efficient public transport service".
In service at the end of the summer
Tramlink will enter service on line 31 which connects the northern area of ​​Milan from the terminus of Bicocca M5 to the Municipality of Cinisello Balsam. The night tests, from the Precotto tram depot, foresee the online tests of the first new tram to measure the performance and functionality of the driving and safety control systems.
A 360-degree check-up which also continues during the day, with checks on all electronic and mechanical devices, from the driver's cab to the video surveillance systems. All new generation trams they will progressively replace the more dated means going to increase the accessibility of the entire ATM fleet, with the exception of the 125 Carrelli cars, historical symbols of Milan.
Features
Featuring the iconic livery Milan yellow, the new trams have a video surveillance system with 10 internal cameras, connected to the Atm Security central to ensure constant supervision. They are also equipped with a real-time infomobility system, USB sockets for recharging smartphones and monitors for indicating stops and the route, as well as general information on the state of city mobility.
The Tramlinks are the first two-way urban trams in Milan to allow the reverse in case of necessity. Atm concludes: «Fully air-conditioned and accessible thanks to the low floor, the future trams of Milan will make it possible to offer an increasingly comfortable travel experience».