Textile machinery, boom to 2.6 billion in revenues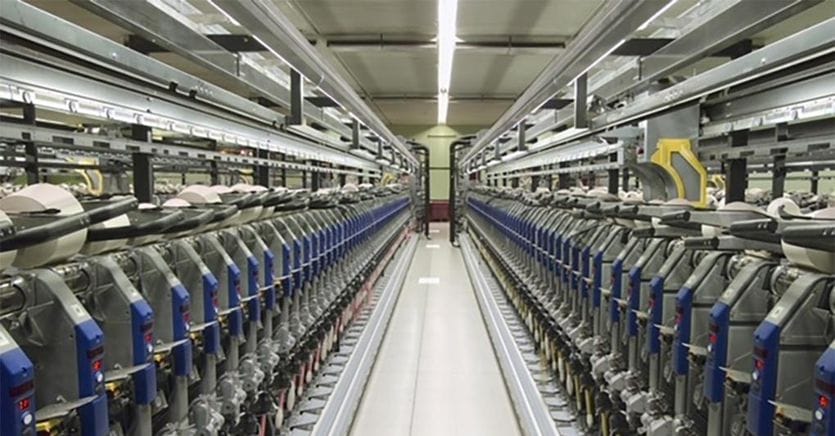 They have two years of brilliant sales behind them, but now the Italian manufacturers of textile machinery - a sector worth 2.6 billion in turnover in 2022 for 87% of exports - are looking to a strategic appointment to consolidate and expand the business. This year it will return to Italy, in the pavilions of Fiera Milano-Rho (from 8 to 14 June), the largest world fair of textile and clothing technologies, a traveling exhibition held every four years (the latest edition is been in Barcelona in 2019) and which attracts an average of around 150,000 visitors. Organized by Cematex, the committee of European textile machinery associations, it is an unmissable exhibition for those preparing to make investments in the sector.
Industry numbers
«The Italian textile machinery industry will be present at Itma 2023 with 400 exhibitors and will show all its innovation capacity», explained Alessandro Zucchi, president of Acimit, the association of textile machinery manufacturers, presenting in Stresa, on the lake Greater, the Italian participation in the fair which will be the most numerous: a quarter of the total 1,700 exhibitors, coming from all over the world.
«We represent 10% of world production of textile machinery - said Roberto Luongo, general manager of ICE-Agency for the promotion of Italian companies abroad - but we have high-level technologies and Itma is a unique opportunity to show them and to intercept buyers". Ice will finance the incoming of 140 top buyers arriving from 25 countries and will support a communication campaign to increase the presence of professional operators from all over the world. Especially Asians, Turks, Indians, Americans are expected.
Almost 13 thousand employees
These are, after all, the most important outlet markets for the Italian textile machinery industry (300 companies and 12,900 employees), which in 2022 (Acimit estimates) increased its turnover by 11%, exceeding 2.6 billion euros, and exports increased by 12% (to 2.285 billion). The results follow those of 2021 which also showed a marked recovery, already above the pre-Covid levels of 2019. The first market is China, which remained stationary last year, followed by Turkey, India ( on the rise), the United States and Bangladesh. Pakistan and Germany are declining in 2022. «This year began with a slowdown in orders – explains Zucchi – and international tensions, together with inflation and some problems that still exist for the supply of electronic components, are not helping».
The ability of Italian industry to propose new technologies, according to Zucchi, will be the real key to developing the market (including the Chinese one): «And what will make the difference, even before sustainability which by now is an almost obvious objective, will be the digitization - says the president of Acimit - that is the ability to make machines talk to each other, even those that have different languages ​​and software, to acquire information and share data». To make progress on this terrain, Acimit has recently developed the Digital Ready certification with the Manufacturing Group of the Milan Polytechnic, reserved for machines that have a standard language and a single data reading system, so as to be ready to "create a system". . For now, the Digital Ready certification has been obtained by seven companies, while 47 have achieved the Green Label certification, desired by Acimit and developed by Rina, which measures the energy and environmental performance of textile machinery.