Rome, at the Baths of Caracalla the 76th Liberation Grand Prix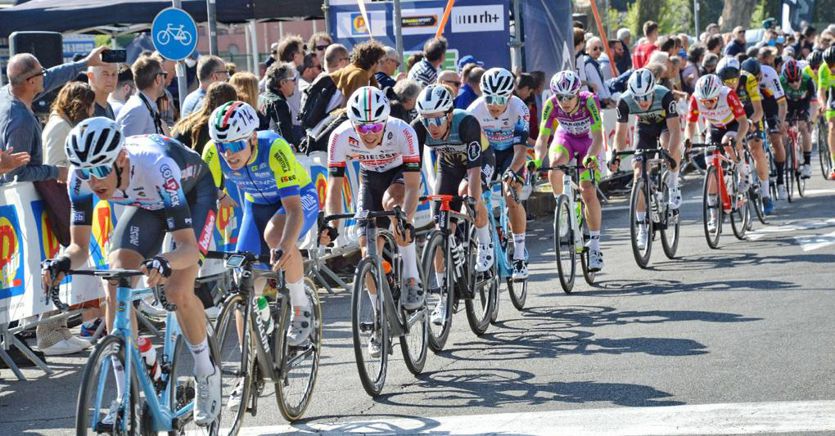 Rome is once again the capital of cycling with the 76th Liberation Grand Prix, a historic road cycling race included in the calendar of the Uci - International Cycling Union and the Fci - Italian Cycling Federation.
Considered a true international classic of youth cycling, known as the "Spring World Championship", the race reserved for under 23s has consecrated great champions of professional cycling over the years, including Gianni Bugno, Matteo Trentin and Matthew Goss , will return from 23 to 25 April on the traditional route of the Baths of Caracalla.
The news
Many new features of this edition, organized for the third consecutive year by Terenzi sport eventi, including the establishment of the team title and the transition to the international category (1.1 MJ) of the junior men's competition, which thus adds to the already international U23 and Women elite.
Background
The Gran Premio della Liberazione is one of the longest-running sporting events in the capital. From the first edition which was held on 25 April 1946 in a Rome still wounded by the rubble and tried by the mourning of the war, it also became the first international competition in Europe to host athletes from the East on the occasion of the 1960 Rome Olympic Games, when athletes from those countries were forbidden to jump in quality among professionals.
Not just great cycling
From 23rd to 25th April, freedom and sport will come together in three unmissable days in which anyone – children, adults, families, the elderly and the disabled – will be able to approach the world of cycling thanks to the presence of a village set up inside the ring of the race circuit that will host stands, meetings, exhibitions and numerous side events to enhance everything that revolves around it: youth sport and its value system, physical activity in the open air, sustainable mobility, education road, the concepts of green city and sport city, cycle tourism and urban cycling. The "Kids Race-Liberation of the very young" rides for the youngest and the amateur "Bike4Fun - Ride of the gift and of the donors", 10 km of cycle tourism in the Municipality VII area and between the Baths of Caracalla and the Caffarella Park to support the mission of Aned - National association of hemodialysis and transplant patients. in collaboration with Aido and the Appia Antica Regional Park. Thanks to the collaboration with the Mim - Ministry of Education and Merit, the event will also promote a road safety education project dedicated to schools.