Rainbow families, what the bill provides (with little chance of approval)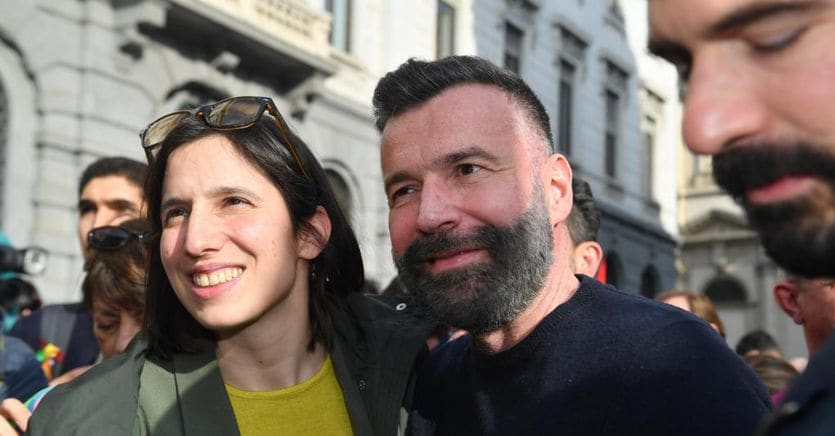 After the demonstration of the rainbow families in Milan, the secretary of the Democratic Party Elly Schein aims to re-propose the issue of rights in Parliament. You will do it with a bill signed by Alessandro Zan (a symbol of the battle for the law against homotransphobia) which the dem will ask to schedule. The hope is that the opposition front can consolidate, even if the distances are not lacking.
The Zan proposal
There are three key points of the Zan proposal: the recognition of egalitarian marriage, in terms of requisites and effects, regardless of the sex of the people who contract it; the extension of adoption to same-sex couples and singles and recognition at birth for girls and boys. A measure, the latter, which should resolve the issue of transcription, the one that started the protest in Milan which also saw the mayor Beppe Sala in the front row. On the same issue of transcription there is also a proposal from +Europe. "We have deposited a pdl - explained Riccardo Magi - which would solve the problem of the integral transcription of birth certificates".
Common front on marriage equality
At least on egalitarian marriage, the front of opposition on paper could be quite solid. In fact, there are two other bills on the subject in the Chamber: one by the Third Pole (first signed by Giulia Pastorella) and one by Chiara Appendino of M5S which provides, in addition to egalitarian marriage, also, as in the Zan proposal, the adoption . A battle which, given the numbers in Parliament, will hardly end with a victory for the opposition.
Fdi against surrogacy
Also because the priorities in terms of rights for the majority are different: Fratelli d'Italia, as announced last week in Parliament, will insist on the request for scheduling the bill on the universal crime of resorting to surrogacy signed by Carolina Varchi but which re-proposes a text by Meloni deposited in the last legislature. Request that could be accepted as early as this week in a presidency of the House Justice Committee.
Zan explained that in the Pd's proposal "the ban on surrogacy in Italy will remain". A signal to the Catholic wing of the Pd. Precisely starting from the no to gestation for others, Silvia Costa asked to "open a space in the Democratic Party in which to compare the different political sensitivities and cultures on this issue of great importance and ethical and anthropological implications, in order to be able to reach a high synthesis and attentive to the values ​​and rights at stake".