Pinuccio Sciola, in his sculptures the union between art and environment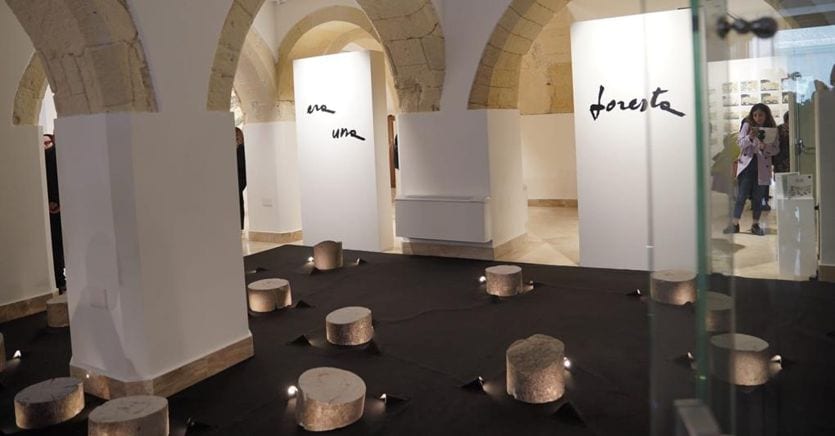 Art and the environment. It is the force of nature that is reborn and offers a new and, at the same time, aware vision. There is a common thread that links art to the environment and to nature. Pinuccio Sciola, an artist from San Sperate, a town about ten kilometers from Cagliari, had found it and asked for it. Today, that thread unites and stitches the different aspects together and is one of the elements that characterize the sixth edition of the Sant'Arte Festival, an initiative promoted by the Sciola foundation to celebrate the figure of the sculptor ten years after his death. The artist of the "sounding stones" who looked strongly at the bond that unites art with nature and the environment. And it is precisely following this red thread that the various initiatives that characterize this festival whose title is "New Nature" are articulated «because it suggests the possibility of rebirth thanks to the vision of art, to the other gaze of art, as a tool for awareness ». And also because "only through respect for nature is it possible to imagine and build future and sustainable scenarios".
"It was a forest"
The visual of this year's Festival is a work by Pinuccio Sciola of the unfinished project "Era una foresta" conceived as "a scream, a strong denunciation and a testimony of the degradation that the earth undergoes with the indiscriminate deforestation and the exploitation of natural and environmental resources". The work, which was inaugurated on May 16 at the MUACC - University Museum of Contemporary Arts and Cultures, has the form of a participatory and strong message on the theme of deforestation and the destruction of forests, characterized by a strong environmental footprint. The festival, which has become a fixed appointment in the cultural schedule of Sardinia, as well as being itinerant between San Sperate, Cagliari and the airport, will come alive on May 25 when the four days of art, workshops, music, meetings will kick off and debates.
Among the guests of the music scene, Marco Colonna (only on Friday 26 evening) and Neja (vocals) in featuring with the original project of the guitarist Osvaldo Lo Iacono (Sunday 28 evening).