Newtwen, new 7 million euro round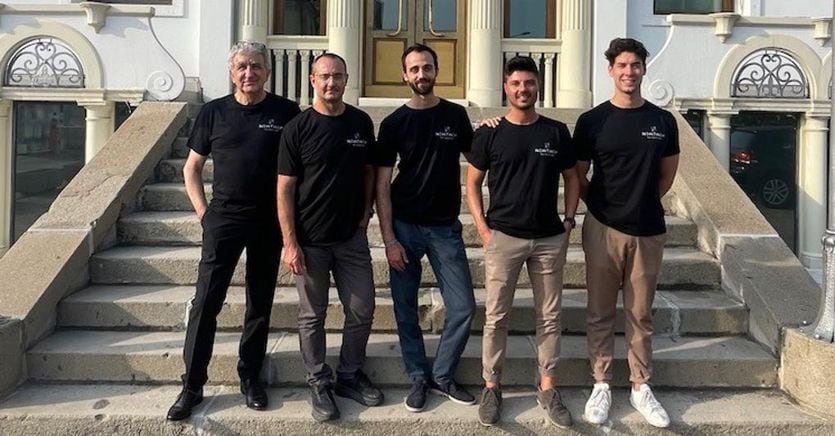 Newtwen closed a €7m Series A funding round. The round is led by the European venture capital firm 360 Capitalwith the participation of all current investors and with the entry of Join Capital, an international industrial software fund based in Berlin. The company, a deep tech start-up that supports companies in the electric transition by reducing the environmental impact of electric motors and batteries, has received the first investments from Vertis Sgr in 2020 and since Cdp Venture Capital Sgr (through the Acceleratori fund) together with Plug and Play Tech Center who co-invested in 2021 through the Motor Valley Accelerators.
"It's not often you come across a team that can so effectively combine multiple engineering disciplines to produce truly innovative technology," says Nader Sabbaghian, General Partner at 360 Capital, who continues: "We are thrilled to be able to accompany Newtwen on their ambitious mission to bring real-time virtual sensing technology to an ever-widening range of industrial embedded systems.
The objective of the operation

This additional funding is aimed at expanding the sales network on the European market and at the continuous development of technology and products, especially the industrial software platform for the automatic generation of Digital Twins, a technology that revolutionizes the future of mobility and sustainable energy by reducing the environmental impact of electric motors, electronics and batteries thanks to the optimization of the entire product life cycle.
In particular, the Digital Twins create virtual models integrated into electric vehicle powertrains, industrial automation systems, power electronics and lithium batteries, which allow them to improve performance, longevity and reliability, paving the way for features such as maintenance predictive, data analysis and preventive identification of failures.
Democratize digital twin technology

Newtwen has developed a software platform that generates highly accurate virtual replicas of physical systems, and that is able to directly integrate these Digital Twins into the systems themselves to improve performance, longevity and reliability, without any need to add new electronic hardware components. From electric motors to power inverters and battery packs, its Digital Twin On-Chip (DTOC) firmware solutions predict temperatures and other parameters of interest in the system, with high accuracy even in physically inaccessible points, thus improving operation and prolonging the useful life of complex electromechanical systems.