ME-Made expo returns to Milan: key sustainability for the construction supply chain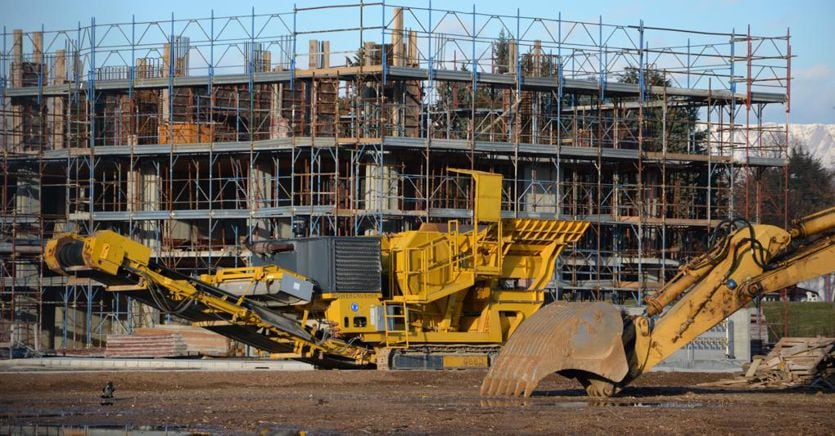 Not a decrease, but a slowdown in growth, moreover to be expected after the upsurge of the two-year period 2021-2022. After the 19% increase recorded last year, the construction sector in Italy should confirm its dynamism again this year and next, with increases of 9.4% and 7.1%m respectively according to the estimates made by Unicmi. The building supply chain therefore remains one of the driving sectors for the country's economy, even if it is necessary to rethink it in a sustainable key, both from a social and environmental point of view.
ME-Made Expo, new vertical model
Precisely these issues - and the innovative solutions proposed by Italian companies in the sector and related ones - will be the protagonists of ME-Made expo from 15 to 18 November at Fiera Milano in Rho, the event organized by Made Eventi (a 60% subsidiary by Fiera Milano, while the remaining 40% is owned by Federlegno Arredo Eventi), which returns with a renewed formula, as explained by the managing director of Made Eventi, Nicola Bonacchi. "We worked for a year and a half on the repositioning of this fair, which is now much more vertical, dedicated to the construction and building envelope sectors, with particular attention to the role of construction as an engine of green and sustainable development".
«We are also working a lot from an international point of view – adds Bonacchi -. 15% of the 500 exhibiting companies come from abroad, while in terms of visitors, thanks to the support of the Ice Agency, we will bring 250 top hosted buyers to Milan, all potential high-spending buyers from Europe, the Mediterranean area and emerging countries ».
«Work for progress» is the claim chosen for the new edition: «A claim that tells the value of a constantly evolving sector, capable of interpreting the present to design the future of our living, having clear sustainability objectives - says Gianfranco Marinelli, president of Made Eventi and FederlegnoArredo Eventi –. Our companies have been able to withstand the impact of the crisis, making sustainability a lever of competitiveness. Now the attention from the institutions and the sharing of the path to be taken are fundamental, which cannot be separated from long-term planning and economic feasibility".
Investments still growing
The prospects of the sector, as mentioned, are still positive: according to the elaborations of the Unicmi Study Center for ME-Made expo, the two-year period 2023-2024 will record a growth in investments of over 14 billion euros in residential construction and around 10 billion in non-residential ones. A significant growth – above all because it is valued net of potential incentives – even if the effects could, unfortunately, be partially cooled by the impact of inflation and rate hikes.