Maiora Despar Centro Sud is strengthened with 40 new points of sale within the year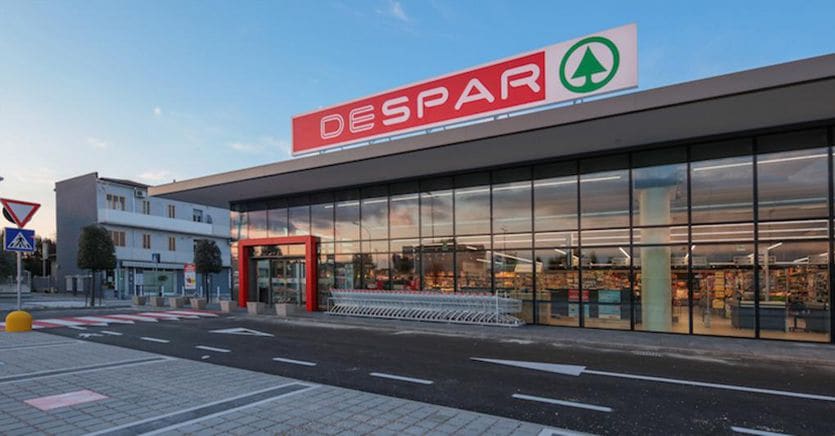 More than 70 new store openings and renovations of existing ones and more than 100 hires in the 2023 plans of Maiora Despar Centro Sud, the Apulian large-scale distribution group that invests in the development of the network, after closing the 2022 financial year close to one billion turnover at the coffers, exactly 987 million. The group - which is based in Corato, in the Bari area, and is active with over 500 points of sale (direct and indirect) and 7 cash & carry, in Puglia, Basilicata, Molise, Calabria, Campania, Abruzzo and Lazio - grew in revenues in 2022, by 7.2%, despite the significant increases in energy prices and the contraction in consumption.
This year another 40 new points of sale
In the 2023 plans – thanks to investments of over 20 million out of the 100 envisaged in the 2021-2025 business plan – the opening of 40 new points of sale (between direct and indirect management) and the restructuring of 32 stores (direct and indirect ). The growth plan also concerns the cash & carry channel which, in the next month, will see the number of Altasfera sales points present in the South rise to 8 with the opening in Reggio Calabria - after those in Corato, Molfetta, Manfredonia, Laterza, Crotone, Monopoli and Lecce – thus strengthening the presence in that region. The development plan also provides for the creation, within the second half of this year, of a new distribution center between Naples and Caserta.
100 hires expected
Thanks to the new openings, the group will hire another 100 employees who will add to the current 2,500 employees (of which 50% women), to whom Maiora applies the same salary treatment, regardless of gender, with the same qualifications and with the same tasks , as the Equal Salary certification obtained in 2022 attests. Last year was not particularly forgiving, but we went ahead with our plans, without any hesitation. We have an important role in the area and in addition to investments in sustainability, we have contained prices throughout the network to defend the purchasing power of our community".
Double the discounters
In the 8 regions in which Maiora is present, it is also engaged in the gradual creation of points of sale called Ard Discount, the result of the group's official entry into this channel thanks to the joint venture with Ergon, which started last January. At the end of the year, there will be 20 of the 10 points of sale already active - with a turnover estimated at 30 million - and as many are expected in 2024.