In January -2.1% production in the automotive sector, which reversed course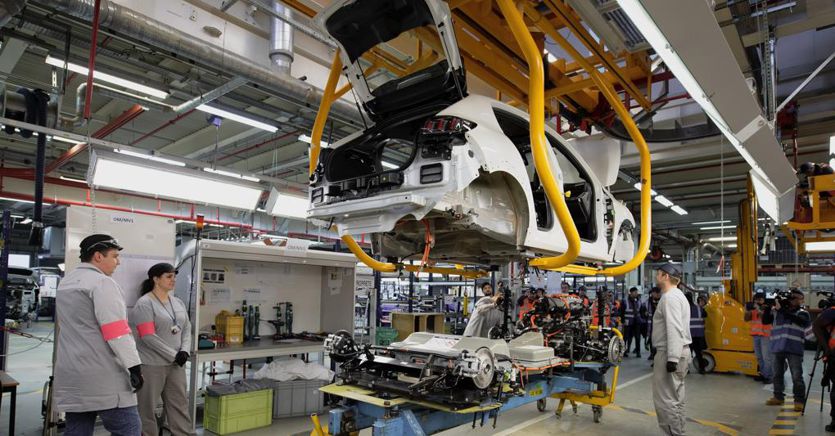 2023 is off to a bad start for the auto sector, which recorded a 2.1% drop in the production index for the entire sector in January, thus reversing the positive trend recorded in the last two quarters of last year. This is revealed by the elaboration carried out by Anfia on the Istat data relating to industrial production. The volumes of passenger cars produced, in particular, decreased by 2.5% in the month, with a loss of around one thousand units compared to January 2022.
Looking at the various sectors, a drop (-2%) in the motor vehicle manufacturing index emerges in the month - after closing the whole of 2022 at -0.9% - alongside the drop in the production index for motor vehicle parts and accessories and their engines (-4.6%), a sector that had closed 2022 with growth of 1.6%. On the other hand, the manufacture of bodies for motor vehicles, trailers and semi-trailers grew by 16.3% in the month.
The automotive production sector takes place in the context of an overall Italian industrial production that is growing compared to last year's levels: in fact, in January 2023, the industrial production index closed at +1.4% compared to January 2022.
«After five months with the positive sign, the Italian automotive production index returns to register a decrease, albeit limited» says Gianmarco Giorda, General Manager of Anfia. To support production levels, especially with reference to low environmental impact technologies. adds Giorda, "we believe it is necessary to intervene on the incentives for the purchase of cars and light commercial vehicles currently in force".
The producers are asking that the resources left over from the 2022 incentive campaign, amounting to 295 million euros, «be reallocated in the incentive brackets 0-20 and 61-135 g/km of CO2, for the purchase of cars, and to the extent of incentives for the purchase of light commercial vehicles". Again with reference to car incentives, Anfia reiterates the need to open up the possibility of accessing aid to all legal persons and to bring the incentive currently in place for rental companies to 100%, from the current 50%.