From Gucci to Prada, an overall increase of 200 euros for the 56,000 leather goods manufacturers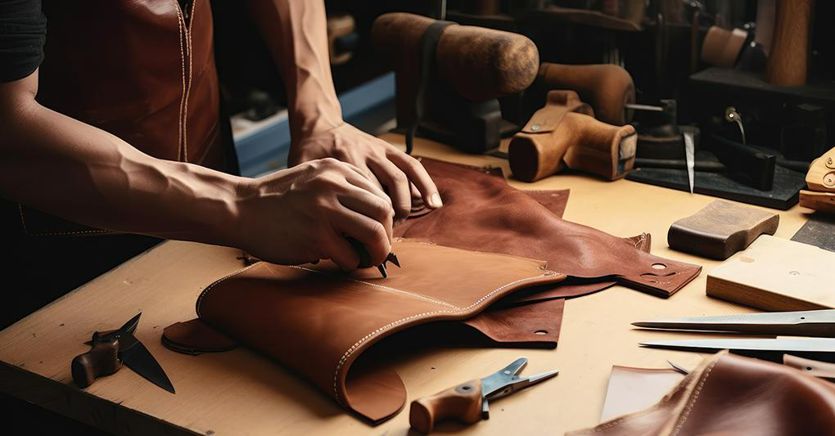 There is an overall increase of 200 euros for the 56,000 workers of the 5,000 leather goods companies, from big brands such as Gucci, Prada, Bottega Veneta, Ferragamo, Celine, Tod's, just to name a few, to smaller companies. Indeed, yesterday an agreement was reached for the renewal of the national collective contract for leather and umbrella work by Assopellettieri, assisted by Confindustria Moda, and Filctem, Femca and Uiltec. The vice president of Assopellettieri, Stefania Orselli, expresses satisfaction «for the promptness with which the agreement was found between the parties at a time when it is important that all the players involved work for the stability and continuous development of such a sector precious and representative of Made in Italy".
The overall increase and on the lows
Of the total 200 euro increase (referring to the 3rd level), 180 are on the minimum and will be paid in 3 tranches: 60 euro from December of this year, 2024 and 2025. The salary amount has been calculated at 3,240 euro. The parties have also decided to strengthen contractual welfare, in line with what is happening throughout the fashion sector, by strengthening the contribution to Sanimoda, Previmoda and for coverage for non-self-sufficiency.
The revision of frameworks
For the normative part, the most important innovation concerns the frameworks and the decision to set up a bilateral commission that will deal with them. Furthermore, the improvement of protection for victims of gender-based violence, participation, the provision in the hour bank (raised to 50 hours) and the right to study (where the hours increase from 100 to 120) were shared.