EuroVelo, the European bicycle network turns 25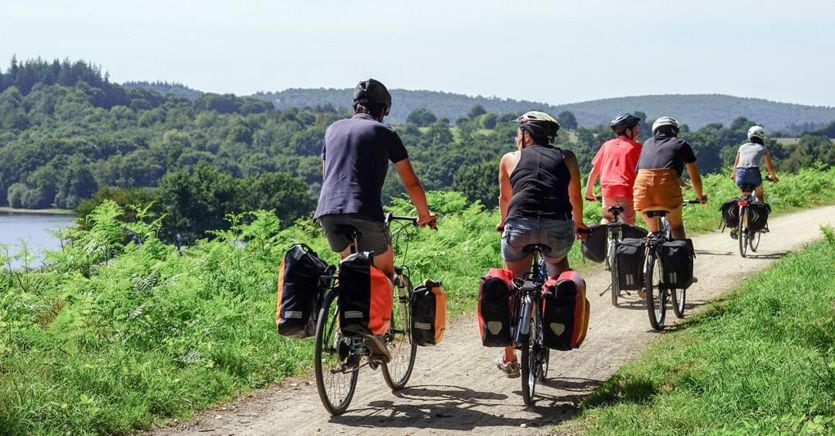 In Italy it is Fiab, the Italian Environment and Bicycle Federation, which has acted as coordinator of EuroVelo since 2011. «The three EuroVelo itineraries that cross Italy have been included in the General Plan for cycling mobility approved by the Government in 2022 - explains Antonio Dalla Venezia of Fiab, coordinator of the Bicitalia-EuroVelo technical-scientific committee -. Furthermore, a part of these routes is involved in the planning of the National System of Tourist Cycle Routes, already financed with ministerial and Pnrr funds for 640 million euros, to which regional funds are added».
The Community intent is to give strategic importance to cycle tourism - as well as to encourage two-wheeled mobility - in rural areas, which are usually far from the classic and more popular tourist destinations.
A virtuous mechanism that drives territorial development with an estimated economic impact of around 338 thousand euros per km of cycle path, thanks to new entrepreneurial forms and the job opportunities created by the sector (cycling tour guides, rentals and dedicated services). With an impact that is far from negligible: the expenditure on tourist consumption in vacation spots generated by cycle tourists for 2022 has been estimated at almost 4 billion with 8.5 million tourist presences.
For Italy - among the most popular destinations for cycle tourists from all over Europe - EuroVelo joins the national cycle path network, Bicitalia, created from the bottom up thanks to the commitment and skills of Fiab volunteers, with twenty major itineraries through the regions of Peninsula for a total of over 23 thousand km.
A work that has engaged Fiab for many years, including the very important one in ensuring the network the implementation, implementation, operation and criteria of the EuroVelo cycle paths that cross our country: «Over the years we have developed a constant work of advocacy , focusing on networking with Regions and local Administrations and enhancing the EuroVelo routes within the bike-friendly offer of the individual territories - explains Alessandra Tormene, Fiab national councilor and EuroVelo coordinator in Italy -. Equally fundamental is the work to integrate the heritage of the Italian cycle routes into the European cycle network, as well as the multiple communication and information activities on the entire EuroVelo offer, aimed at the increasingly large public of travelers who choose active holidays and slow tourism, in Italy as in Europe».