Cospito case, the investigating judge rejects the dismissal for Delmastro requested by the Rome Public Prosecutor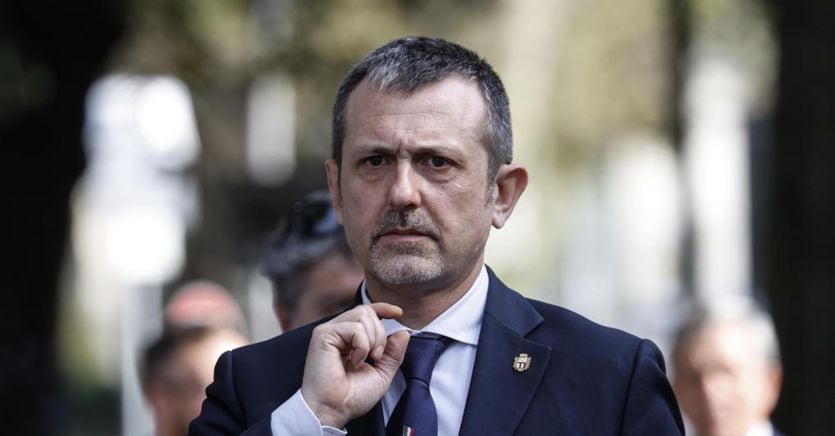 The Rome Public Prosecutor's Office has asked for the filing of the proceeding in which the undersecretary of Justice, Andrea Delmastro delle Vedove, is being investigated for disclosure of official secrecy for the affair of the Cospito case, the anarchist at 41 bis and on strike for months of hunger. However, the investigating judge rejected the request of the prosecutors coordinated by the prosecutor Francesco Lo Voi and set the hearing for July.
"The filing request recognizes the objective existence of the violation of administrative secrecy and was based on the absence of the subjective element of the crime, determined by an error in the extra-criminal law", states a note from the Public Prosecutor's Office.
Cospito's dialogues revealed in the Chamber
Delmastro had ended up in the register of suspects in Rome for the story relating to the intervention in the Chamber of the Vice President of Copasir Giovanni Donzelli on the story of the anarchist Cospito. The investigators had hypothesized the crimes of disclosure and use of official secrecy because the documents at the center of the investigation were covered by administrative secrecy and therefore could not be disclosed.
In front of the magistrates Delmastro had reiterated that he had not committed any type of offense in the light of the fact that the deed then made public by Donzelli was not classified. In his speech to the Chamber of Deputies Donzelli had cited dialogues stolen in the prison of Sassari on December 28 and January 12 between Cospito and two exponents of 'Ndrangheta and Camorra on the 41 bis.
Donzelli had intervened during the examination of the bill to establish the Anti-Mafia Commission in the session of January 31: he had attacked Cospito who he defined as an influencer used by the mafia to convince the government to remove the hard prison measure. Then he reported some conversations that the anarchist allegedly had in prison with various bosses: from the exponent of the 'Ndrangheta Francesco Presta "killer of rare coldness" to Francesco Di Maio of the Casalesi clan. Quoting the quotation marks.