Circular economy, the second life of the end-of-life tyre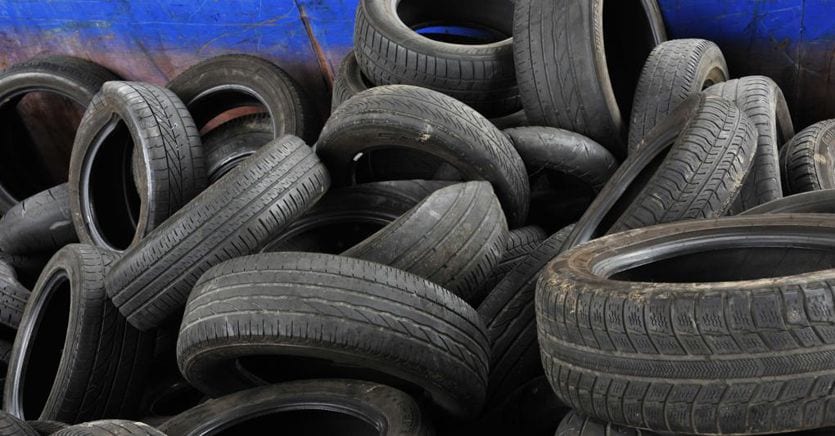 From rejection to opportunity. End-of-life tires become an important piece in the mosaic of the circular economy. With rubber which, once recycled, becomes a raw material for the construction of roads or the flooring of sports facilities. The sector is expanding, the market is unable to absorb and valorise the quantities of recycled rubber produced annually and "for some time it has been working to open new alternative fronts".
The occasion to relaunch the theme, which has recently ended up at the center of the discussion, was the conference promoted by Ecopneus and Unirigom and entitled "The future of the country's economy: circulating like an out-of-life tyre", in which insiders presented proposals to support "the future of the circular economy in Italy and of an industrial chain of specialized companies present throughout the national territory".
The Brussels proposal
And in Europe the issue is under scrutiny. The restriction proposal was approved in Brussels on 26 April and will be examined and voted definitively in the Council and in the European Parliament within the next two months: after a transitional period of 8 years, the use of recycled rubber granules will cease 0.5 mm as infill in synthetic turf sports floors.
«The challenges we have before us, as always, are for Ecopneus opportunities to improve the ELT recovery system - underlines Federico Dossena, general manager of Ecopneus -. We ask the technical and institutional stakeholders to follow our work and to support the path that awaits us with the necessary legislative and regulatory interventions. The end of our commitment are the objectives of sustainability and circular economy in the country, for which the institutions are primarily responsible. Asphalts with rubber powder and chemical recycling of ELTs remain crucial areas in which we ask all responsible subjects to do their part, with clear and concrete actions".
The numbers
The end-of-life tire market absorbs around 40% of the recycled rubber granules produced in Europe and a technology used in around 5,000 sports facilities throughout Italy, of which over 1,600 are approved by the National Amateur League, built according to the most advanced requirements technical and sustainability.
Among the requests made by the sector, the revision of the current "End of waste" decree for vulcanized granular rubber «which can welcome and support innovation and technological development in the recycling of ELTs, starting from the new opportunities opened up for recycling by the technology of pyrolysis".