Atlante (Nhoa group): 3,000 charging stations by 2023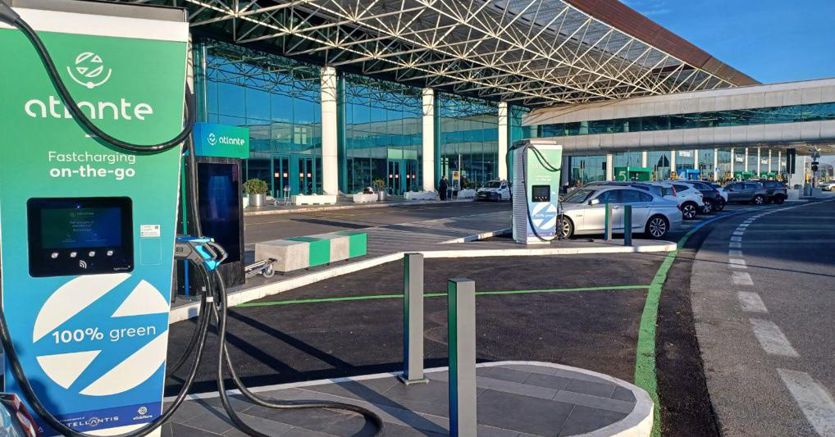 There are 2,628 charging points active or under construction, of which 43% in Italy, in the Atlante network, a Nhoa group company dedicated to fast and ultra-fast charging infrastructure for electric vehicles, which at the beginning of the year had estimated a goal of more than 3,000 by the end of 2023.
The acquisition of Resolar
A precise direction of development, further underlined by a recent operation: on 31 May Atlante announced the closing of the acquisition in Italy of the entire spin-off relating to electric mobility of Ressolar, a company based in Bergamo with 60 years of experience in the energy sector, active in the field of clean energy since 2006 and which in recent years has also developed a network of charging stations for electric vehicles. This acquisition provided additional charging points located in Lombardy, Veneto and Emilia Romagna, close to the key A4 motorway which connects Turin and Venice.
Atlante aims to convert the acquired network technology into fast and ultra-fast charging, thus further developing its network, 100% integrated with the electricity grid (vehicle-grid-integrated, VGI), powered by energy from renewable sources and supported from storage systems. The company aims to install 5,000 fast and ultra-fast charging points in Italy, France, Spain and Portugal by 2025 and over 35,000 by 2030.
The collaboration with Stellantis
Atlante was born from the collaboration between the Nhoa group, which develops and invests in the network as operator and manager, Free2move eSolutions, supplier of recharging technology, and the Stellantis automotive group: its recharging network will be open to all, with privileged access precisely for Stellantis customers.
«Revenues up 110%»
Carlalberto Guglielminotti, founder and CEO of Nhoa, commented on the performance of the first months of the year as follows: «The group started 2023 with an accelerated growth momentum by recording a record first quarter, with double and triple digit growth across all business lines, with group-wide revenues up +110%. This confirms the strength of the technology and the vertically integrated business model of the group, both in energy storage, with 1.4 GWh of Nhoa Energy under construction and the 1.2 billion euro pipeline across 4 continents, and in fast charging infrastructure for electric vehicles in Southern Europe, where Atlante has already surpassed 1,000 charging points online, with a further 1,600 under construction.