Anti-mafia, clash over the president. Center-right votes for Colosimo, opposition leaves the room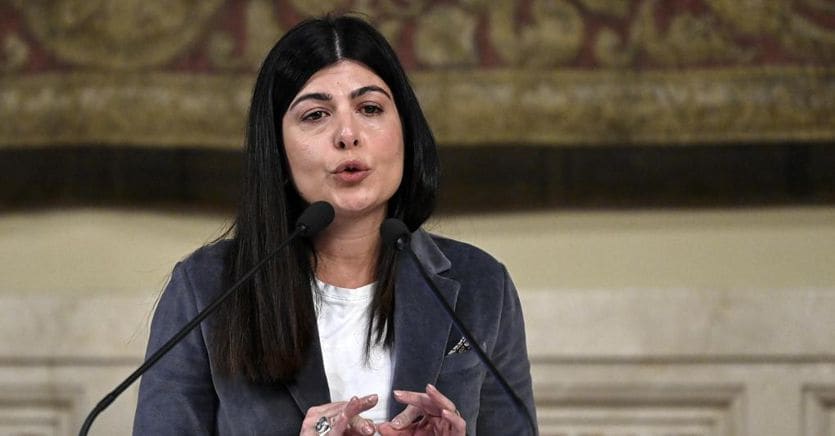 The Anti-Mafia commission met on the fifth floor of San Macuto to elect the president. The opposition parliamentarians have left the hall of the anti-mafia commission. The center-right has in fact decided to vote for its own candidate Chiara Colosimo of Fdi on which Pd, M5s and avs had expressed their opposition. The session was chaired by the most senior parliamentarian, Francesco Castiello of FI.
The session takes place on the day in which the 31st anniversary of the Capac massacre is celebrated. The body is convened to elect the president, vice presidents and secretaries. In pole position for the presidency is FdI deputy Chiara Colosimo.
The wall against the wall between the majority and the opposition
On the name of the only candidate from the center-right, strongly desired by the Brothers of Italy, a confrontation between the government on one side and the opposition on the other was staged. Colosimo ended up at the center of some controversy after a Report service, which indicated her as close to Luigi Ciavardini, the former black extremist of the Nar, sentenced to 30 years for the Bologna massacre, to 13 for the murder of the policeman Francesco Evangelista and 10 for that of judge Mario Amato.
The oppositions, with the Democratic Party and the Five Stars in the front row, threatened not to vote for it in the hours preceding the session. "Should the majority insist on the name that has been circulating in recent days, the 5 Star Movement will not participate in the vote as a sign of total opposition to the choice it wants to make", underlined the M5S members of the Anti-Mafia Commission. Alleanza Verdi e Sinistra also announced that it would not participate in the vote. And so it finally was.
A vice presidency should go to Forza Italia and Mauro D'Attis would be the "papabile" while the other vice presidency could go to the M5s.