Almaviva, company and unions pressing funds to save the Covid call center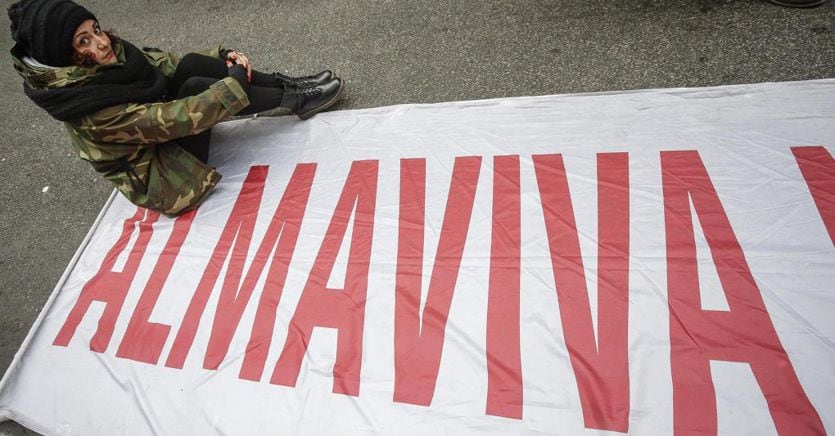 It's a race against time to save the Covid call center, the one that answered the 1500 phone calls. Almaviva and the unions are pressing the Ministry of Enterprise and Made in Italy to convene the Almaviva Contact dispute table after the news was leaked of the allocation of 5 million euros to safeguard the workers of the Covid 1500 emergency number.
The Ministry of Enterprise and Made in Italy has in fact prepared the law that will allow the contract to be extended until the end of the year. The text will be included in a broader measure that could be completed in the next few days, on which other administrations are working, and will then go to the Cabinet, according to sources familiar with the dossier.
Meanwhile, workers have been on layoffs at zero hours since January 1st. There are about 500 operators who answered the Covid emergency number from Palermo and Catania, most of them, but also from Rende (in the province of Cosenza), Naples and Milan, and who found themselves unemployed with the interruption of the service, at the end of last year. Now their expertise could be put to use in a new health care community issue. In announcing the stop of the 1500 contact center, with the gradual return from the Coronavirus emergency, the Ministry of Health recalled how this service was activated from the very first phase of the pandemic, on 27 January 2020. In the most serious phases it provided answers to citizens 24 hours a day, seven days a week by operators who have been trained together with health managers. With the return of the pandemic emergency, the threat of unemployment has arrived for these workers.
While appreciating the provision, on the union front there is the fear that the funds allocated will not be sufficient to bring all workers up to 31 December unless they resort to a very high redundancy fund. Also because in the meetings that have taken place on the dispute in recent months, the Ministry of Health has reportedly expressed its willingness to absorb only 100-200 people in the new public utility number. At the moment, according to the company, there are 440 workers in the former 1500 service in charge of Almaviva Contact, net of those who have accepted redundancy incentives or participated in professional retraining courses in the IT branch.