Alert on Ravenna, the floods are back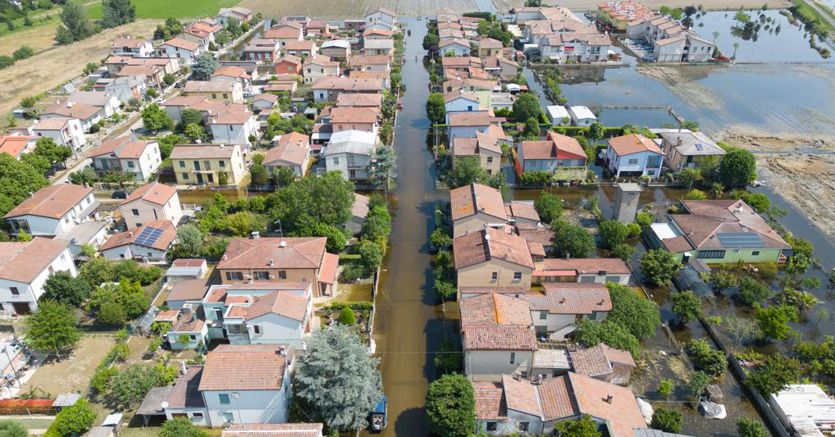 The heavy rains in Ravenna have created difficulties and flooding: accumulations of over 20 millimeters per hour have been recorded in the city, involving various roads, especially in the urban area and in the center and along the main communication arteries. The dewatering systems - reads a note from the Municipality - worked at their best and the local police monitored any critical situations to arrange for any road closures and changes to traffic.
The common
In the evening, the Municipality recommended maximum caution to citizens and above all to avoid unnecessary travel, pending the outflow of water through the sewer system. In particular, through the Municipality's Facebook account, the recommendation to citizens to "pay the utmost attention to flooded roads and not to access underpasses if flooded" arrived.
The rain that has affected the province of Rimini since yesterday morning, only with temporary lightening, has caused a new landslide in the territory of the municipality of Gemmano, in Valconca. Seven families remained isolated and the firefighters intervened on the spot. Isolated, in the same area, there is also a horse farm.
Maturity
As for the 2012 earthquake in Emilia and even earlier for that of L'Aquila, we are moving towards a streamlined and simplified final exam for students affected by the floods in Emilia-Romagna: the mayor of Ravenna Michele de Pascale is discussing the issue with the Ministry of Education Giuseppe Valditara, who, on the sidelines of a conference in Milan, assured, in the meantime, that «the response to the request from the students of the provinces of Ravenna and Forlì Cesena will be positive, to introduce completely internal commissions for the state exams ».
The movements
In the Marche region, the regional civil protection has issued a yellow weather warning for thunderstorms throughout the region until midnight today: the heavy rain has caused inconvenience in various areas of the hinterland of Ancona, Ascoli Piceno and Fano, where - between late morning and early afternoon - a real water bomb fell which created many problems also on the Adriatic state road which was flooded in some places. The pipelines were unable to absorb the rainwater that had accumulated in the street: numerous interventions by the fire brigade to free up garages, basements and ground floor apartments. Some underpasses have filled with water and are blocked, but no people are reported to be involved.